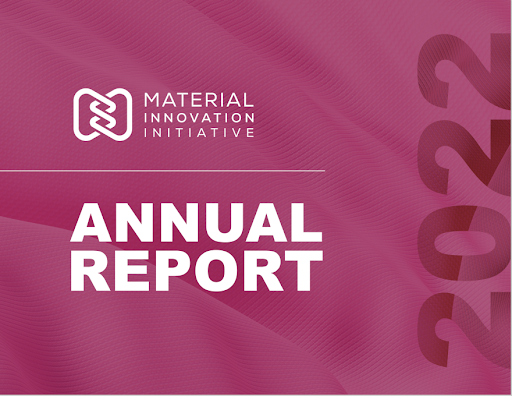 Last year was full of firsts and new beginnings for MII. Here are a few highlights from our 2022 Annual Report:
We held our first Material Innovation Conference, which convened hundreds of industry leaders and explored opportunities in accelerating the development and commercialization of next-gen materials. We launched the Environmental Data Coalition, a group of more than 40 scientists, investors, material companies, and brands who are committed to solving the next-gen materials industry's greatest sustainability evaluation challenges. We saw more than $455M invested in next-gen material companies. We held more than 760 meetings with leading brands, material companies, investors, and other key stakeholders. 
Check out our 2022 Annual Report to learn more about our accomplishments and increasing impact.